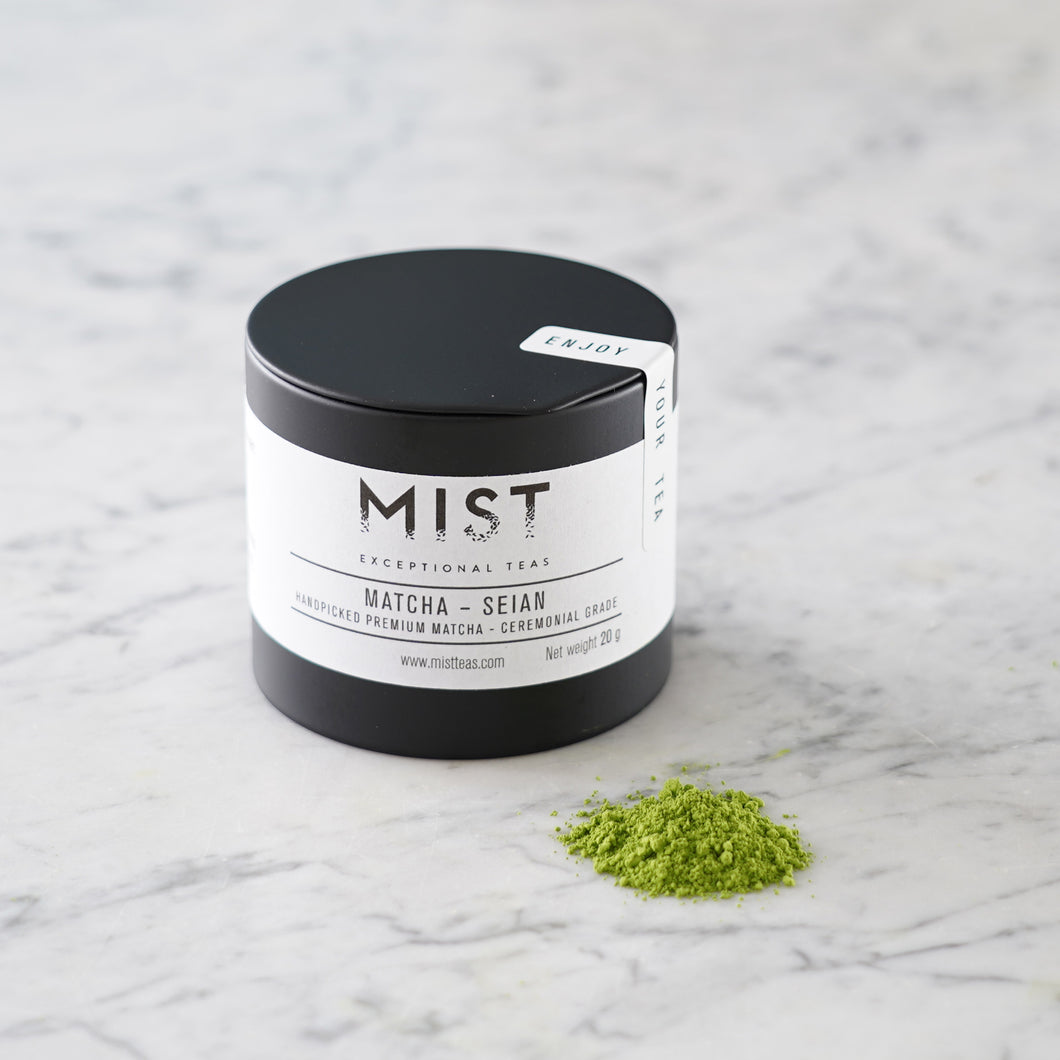 MATCHA Seian (Japan) - 20 gr
Mistteas
Regular price €35.00 Sale
Exclusive, premium handpicked organic Matcha **
Location: Fushimi, Kyoto
Altitude:  100 m
Harvest:  Spring 2023, May 14
The Organic Matcha Seian is a rare and precious first flush tea grown in the shade in
Fushimi-ku, Kyoto prefecture, by Mr. Nakanishi under a double layer cover up to 35 + days before harvest. When the 2nd cover goes up, 95% of the sunlight is blocked. As a result, the shaded leaves below remain small and soft while accumulating increased levels of amino acids (L-Theanine) that are responsible for the mellow, savory flavor called 'umami' that is sought after in Japanese teas.

The youngest, most tender leaves are hand picked in spring and processed immediately –
steaming, drying, removal of stems and rough matters – then stored in refrigerators in
their "Tencha" state before being ground traditionally in an original stone mill.

This Matcha reveals an umami rich, smooth, thick and frothy liquor with a distinctly sweet,
long lasting flavor.