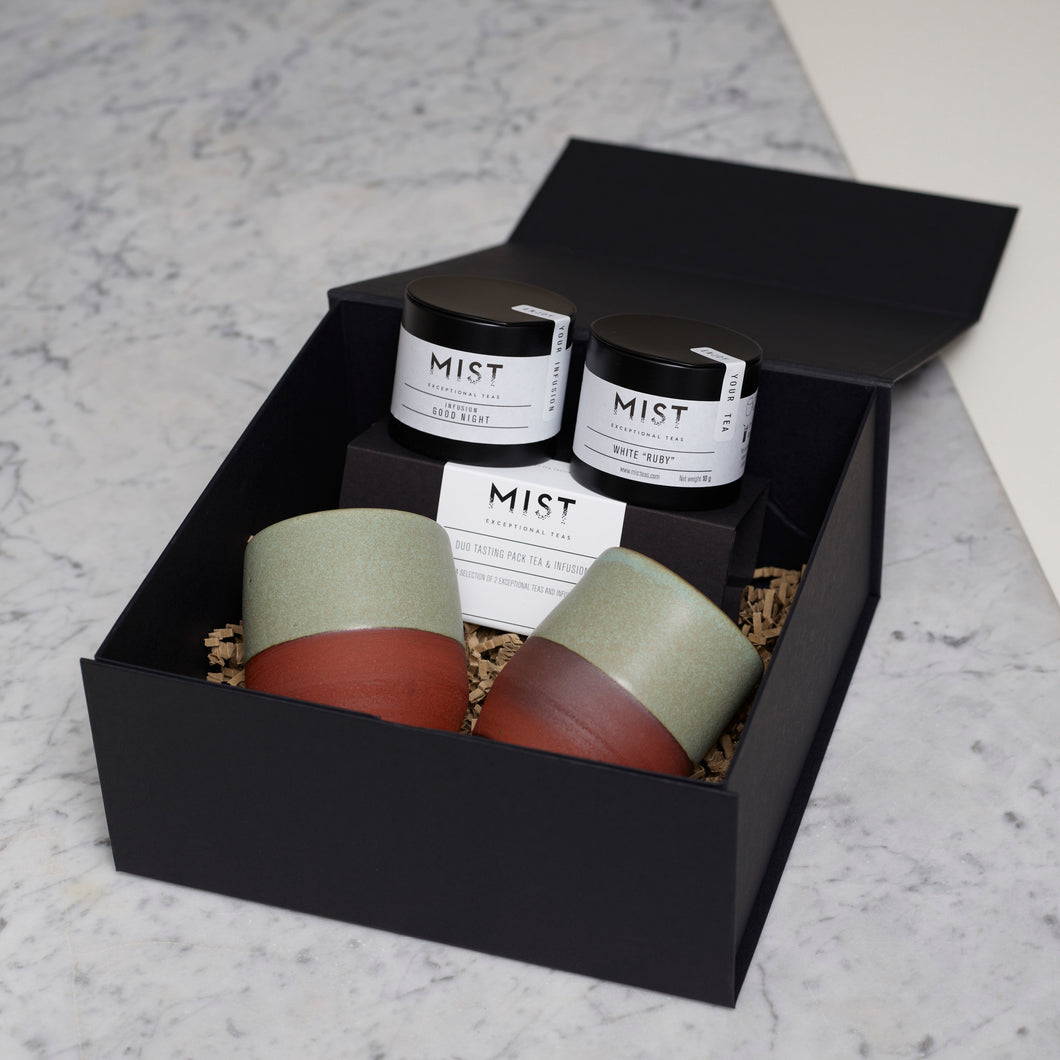 MIST Gift Box - Handmade Ceramic Cups & Duo Tasting Pack
Mistteas
Regular price €57.00 Sale
Looking for a unique Gift ?
This beautiful box includes:
- 2 Ceramic cups - Handmade in Mechelen !
- MIST Duo Tasting Pack: White Ruby Tea (delicate White Tea, you can infuse the same leaves multiple times) & Good Night Infusion (a delicious, relaxing herbal infusion).
Handmade, Local and unique !